Hello Thursday! We have gotten quite a bit of rain here recently, it is really feeling like Spring. Due to just being crazy busy, I am going to put my Treasured Thursday posts on a bit of hiatus for the time being. I will miss sharing all of the awesome treasuries and shops every week, but I will still continue to promote these through Twitter, Facebook, and Pinterest. Also stay tuned here, as I plan to post updates (hopefully) regularly on what's going on behind the scenes at Feath & Kee. Of all the week's to go out on vacation, this is one. Feath & Kee were featured in nine great Etsy treasuries this week.
This Ruby Red Slipper Fund was included in "My Piggy Smiles" by Jenny from Etsy Shop Secrets.
These earrings were included in "Spring is here" by Eyal from Eyal's Home Wood Decoration. They were also included in "Warming" by Roy from JUDtlv.
These black and teal earrings were included in "Enter And Be Welcomed Back" by Ross from Ross Handcrafted Pens. Yvette from Credo Art Print included them in "Minimalistic!"
These painted cube earrings made from recycled wood were included in "Pretties for all" by Kate from Pieces of Home Mosaics.
These green rectangles were included in "Just for Fun" by Donna from The Snap Dragon's Lair.
Kristy from Scratch Made included these green square earrings in "Lemons and Limes and Greens and Yellows".
Megan from Cloud Hunter Co. included this headband in her treasury for this week's Inspiration Challenge treasury for Ingenuity Team "Not All Who Wander Are Lost".
Psyched about opening your Etsy shop, but not sure where to start? Jenny from Etsy Shop Secrets has two guides to help you get started and to help navigate the great mystery of breaking out on the Etsy Scene.
Focusing on recycled wood, Eyal's Home Wood Decoration has some great items for your home.
JUDtlv puts an emphasis on locally sourced and recycled materials in their designs.
I never know what I am going to see next at Ross Handcrafted Pens !
Kate always has great finds in both of her shops Pieces of Home Mosaics, and Fancy That Fusion.
The Snap Dragon's Lair is a treasure trove of vintage finds. Until April 21st, Donna is offering a 10% discount on all non-jewelry purchases using the coupon code SNOWBIRD.
At Scratch Made, Kristy has tons of supplies for those of you who would prefer to use recycled items in your crafting projects, but are short on the time needed to prep the materials.
Credo Art Print provides a solution for your interior decorating needs. Their vinyl decals let you customize your space without the commitment involved with paint.
We will close today with gorgeous bedding from Cloud Hunter Co., and a bright happy pillow made from a vintage scarf to keep everyone from being upset about not being able to not go take a nap.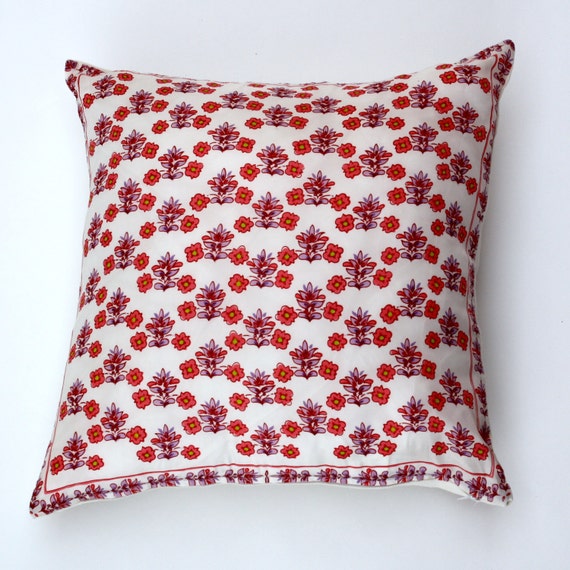 Vintage Scarf Up-cycled Pillow from Cloud Hunter Co.
So that is that for now. I would like to say a huge (thank you!!) to Craft Cult. Their treasury widget and a little bit on fanangling on my part has made it possible to see these awesome treasuries that Feath & Kee have been included in for the past couple of weeks. Up until a couple of weeks ago, Stylish Home's treasury tool was my go to, but for some reason this and any of the other treasury posting tools that I was able to find are not working - hence my fanangling.