Last post before Valentine's Day! One more post celebrating hearts. I promise that this will be the last heart centered outfit for at least a little while.
Ah.. how can you resist? Feath allowed me to borrow one of her Lego mini-figures for this photo shoot. The
earrings
from our
shop
are made from recycled pine, with stainless steel posts.
Sewn from forty-one separate pieces, this
bag
from
Hypernoodle
was designed to around function and durability.
I really recommend that you check out all of the pictures for this neat
upcycled skirt
from
Denim Diva 2day
. This amount of detail is amazing. Each skirt is made to order from different pairs of jeans, so each is a work of art on its's own.
This cute
heart clip
from
Stink "N" Cute
is a great way to celebrate the day! Add it to an everyday accessory, or your hair for a feminine pop of color.
Love these buckles!!
Heidi Louise Designer Bootmaker
constructed this pair of
ankle boots
from a soft, sturdy leather. They have a wedge heel, and surgical foam inserts for comfort. Also, there is a zipper so that you can slip them on with ease.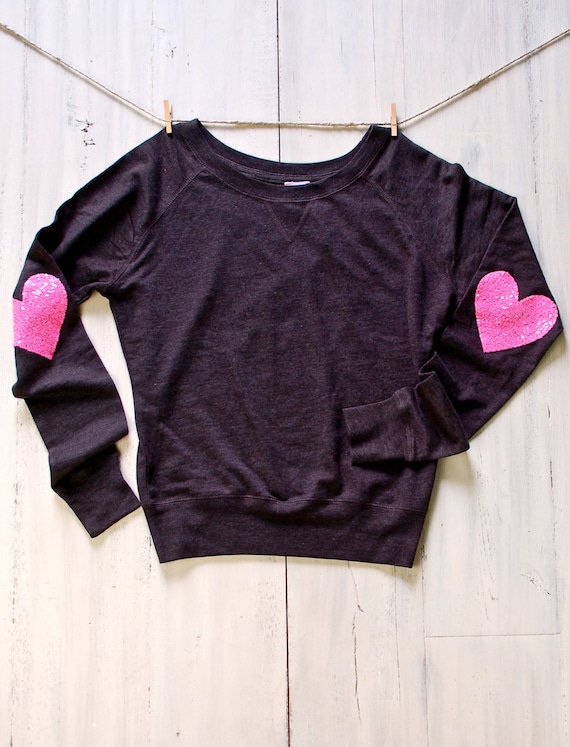 Heart Patch Sweater from Love + Bambii
Sequined fabric heart patches adorn this French Terry
pullover
from
Love + Bambii
. You can request different color combinations.
Hope that you have a super, lovely, wonderful, extraordinary Valentine's Day!
-- Jessica