I have mentioned before, that I am a leader for
TEMPT Team
on
Etsy
. This is a great group of people who work hard to promote each other. One of my favorite games, is Motivation TEMPTation. Each week, the winning shop from the previous week chooses an item from their shop to be the "Motivation" item for the next week. Team members then create collections, or treasuries featuring that item. At the end of the week, the previous week's winner has to choose the winning treasury.
Last week, the featured item was a really neat
vintage pipe
from
More The Buckles
. They chose my treasury, "
Rustic / Wood Finds
" as the winner. So since St. Patrick's Day is Thursday, I chose this pair of
wooden earrings
. They are made from recycled wood, and I love the glittery emerald paint.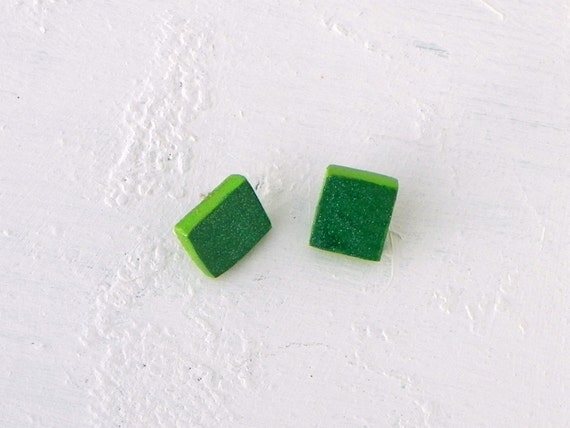 Lime & Emerald Earrings from Feath & Kee
There were so many beautiful treasuries to choose from! Scroll down to check them out and to see the winning treasury!
"
Green With Envy
" By Pat from
Quail Hollow Creations
.
"
Going Green!
" by Liz from
The Little Empty Nest
.
"
Being Green
" by Francie from
Insideredo
.
And the winner is.....
"
Going Green
" by Anna from
Made In The City
.
It was a really tough choice! Thank you to everyone who made a motivation treasury for us!!
See you tomorrow for How to Wear it Wednesday!
-- Jessica